Doreen Bortz
School Nutrition Manager, Robinson Elementary School | Starksboro, VT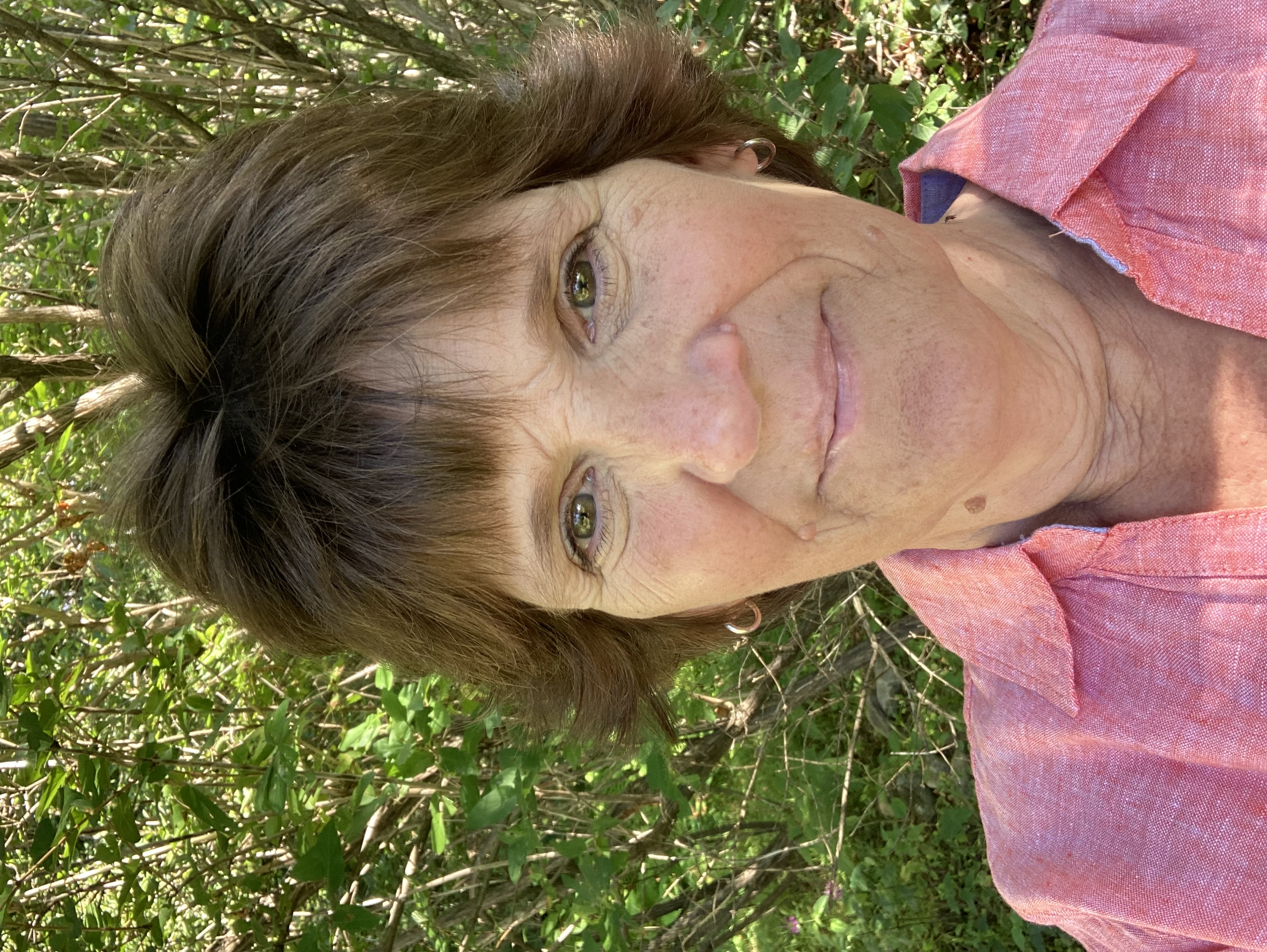 Doreen Bortz is the School Nutrition Manager for Robinson Elementary School, or as her nominator described her, the "Filler of Bellies and Warmer of Hearts." Doreen provides three meals a day for school students and staff, and through her service "reveres the place of children and revels in her lucky place as their cheerleader, chef, and friend." "Doreen delights when a Kindergartner tries a new food. She is joyful when a sixth grader adds homemade granola to her yogurt for afternoon academic stamina." When a student struggled to connect with peers and felt lonely, "It didn't take Doreen long to write his name in purple marker (his favorite color) and put a special sticker on his breakfast bag each day before tucking his favorite cereal in the bag - but no milk, because he liked it better that way…Doreen truly celebrates children where they are and endeavors to help move them forward on the path they are building for themselves."

---

Dr. Adam Carter
Assistant Director of Call Center Operations – Suicide and Crisis Lifeline, PATH Inc. | Bloomington, IL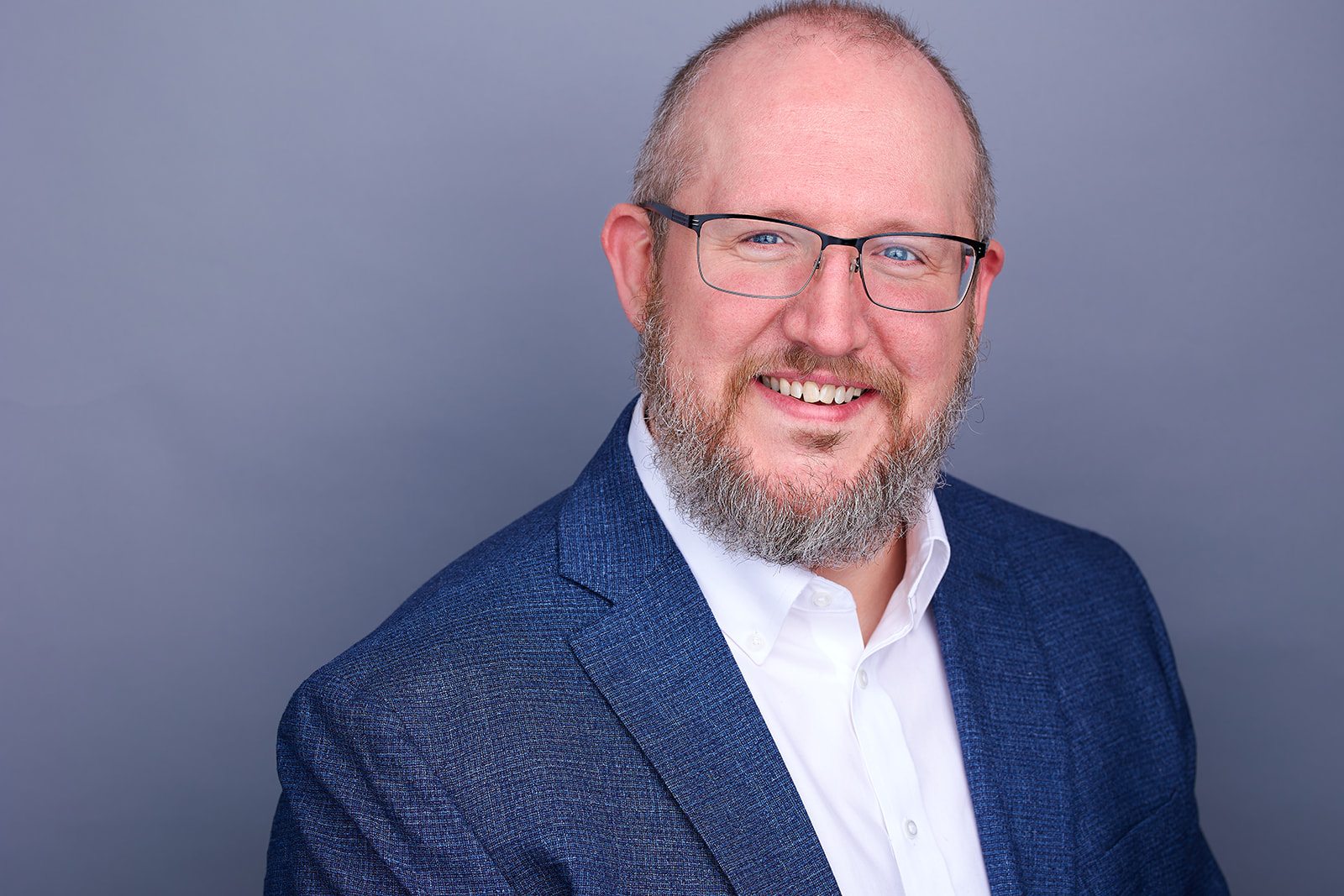 After beginning his career as a preschool teacher, Dr. Adam Carter saw a need and decided to become a counselor for children and adolescents. Dr. Carter is a grief-focused child therapist, and as his nominator shared, "He believes the space between the counselor and client is sacred, just as Fred Rogers believed about the space between the television set and the child watching. I cannot say enough about the heart and spirit of Adam Carter and his desire to help children in a very special way as they process grief." Dr. Carter traveled to Uvalde, Texas, in the aftermath of the horrific school shooting to support grieving children and families. He has served as the National Clinical Director of the National Alliance for Children's Grief and is currently the Assistant Director of Call Center Operations for the Suicide and Crisis Lifeline in Illinois. He recently opened a private practice to provide supervision services for individuals in Illinois and Texas, where his focus is on children, death and dying, trauma-informed work, and LGBTQIA+ individuals.

---

Aide Cintron
Preschool Classroom Assistant, Schubert Elementary School | Chicago, IL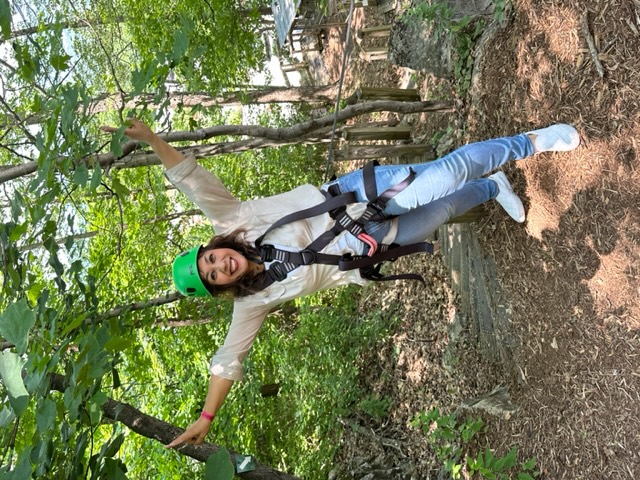 Aide Cintron is an early childhood educator at Schubert Elementary School in Chicago, IL. As her nominator describes, Aide "walks through the hallways with a smile, always taking longer to arrive at her destination due to the amount of times that she is stopped by children looking for a hug and excited to speak with her. It's impossible not to recognize the calmness in her tone and the specific, loving cadence of her voice. Her conversations with children are not surface level; she remembers details and asks questions each time, really listening to hear the answer." In the words of a student: "Ms. Cintron just fills me up happy and plus she is a good builder when we build together."


---

Gregory Donnellan
Director of Enrollment Management, Lawrence School | Sagamore Hills, OH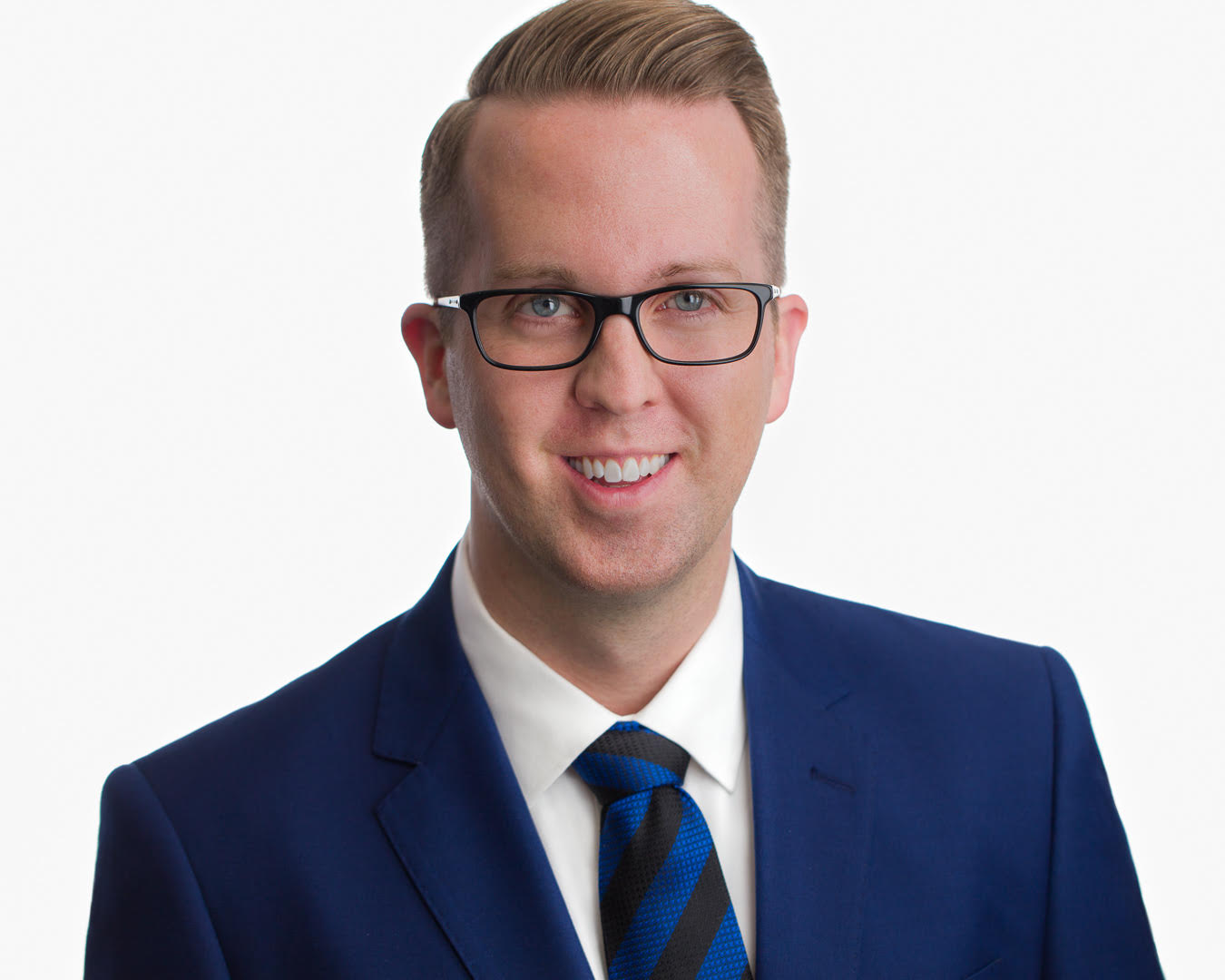 Gregory Donnellan is a school leader at Lawrence School in Sagamore Hills, OH, which serves students with learning differences including dyslexia, dysgraphia, dyscalculia, and ADHD. With two master's degrees in music and a background as a music teacher, Greg created a thriving music and theater program for students to learn and express themselves through their art. He also created the school's first Entrepreneurship Program, connecting students with local business owners. As his nominator shared, "As a school leader, Greg focuses on creating a positive learning environment, fostering a sense of community, and making decisions to support student growth and confidence. He leads a dedicated and professional staff and inspires students to develop problem-solving skills and a sense of responsibility."

---

Neil Gordon
CEO Discovery Museum | Acton, MA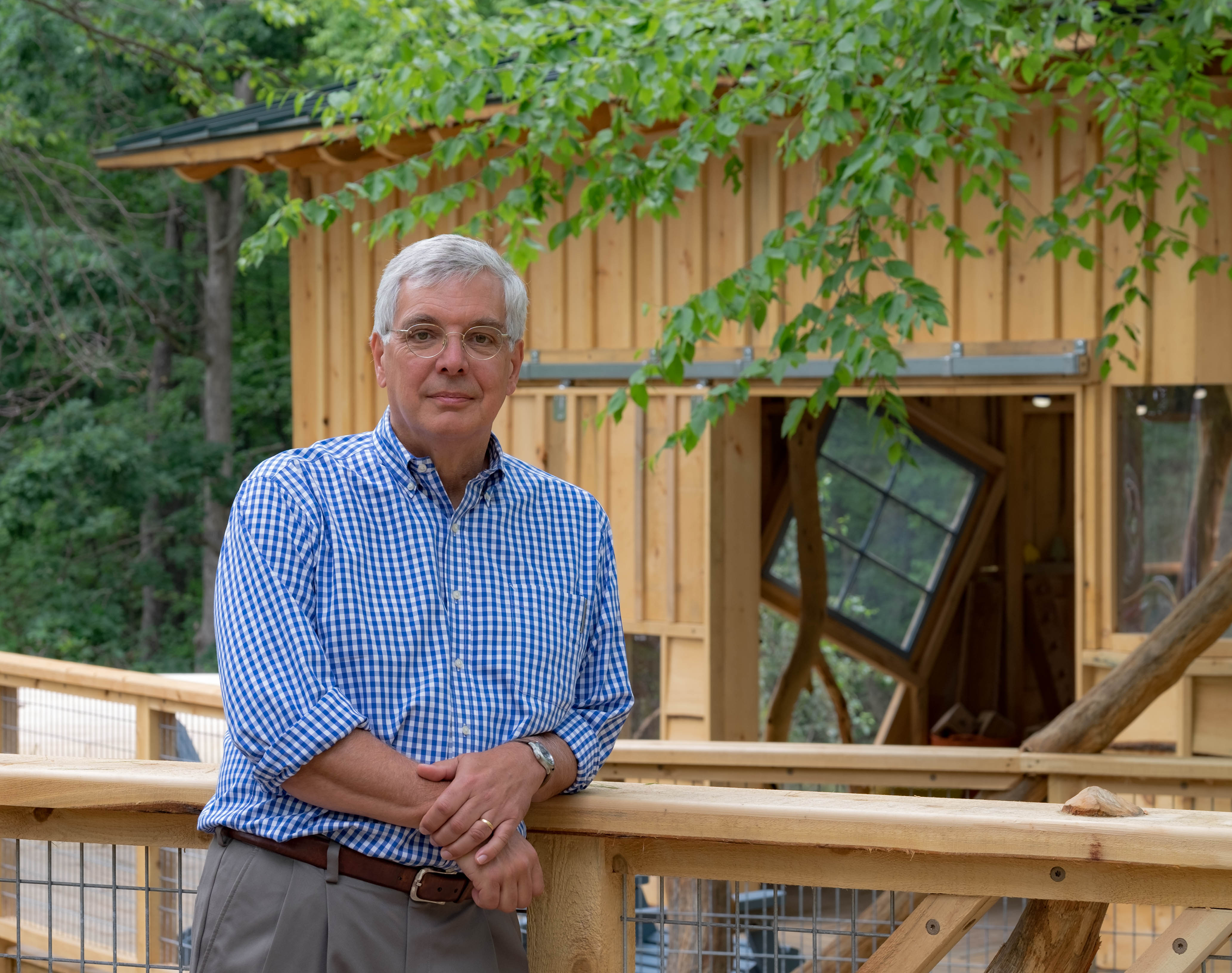 When Neil Gordon began his tenure as CEO of the Discovery Museum in Acton, MA in 2009, he launched a strong and steady drive to expand access and remove barriers to play. The Open Door Connections program provides families of children on the autism spectrum or with vision or hearing impairments opportunities to experience the museum in a sensory-friendly, approachable environment. The ADA accessible 550 square-foot treehousesits atop an entirely accessible natural playground endearingly named the Discovery Woods. In 2018, the two-building museum became one state-of-the-art establishment, every aspect of which is now aligned with Universal Design principles to increase accessibility and inclusivity. Last year the museum served nearly 30 percent of its visitors for free or nearly free. In 2022, the Museum was awarded a Cummings Grant to begin their Prison Outreach Program, which seeks to help build positive relationships between incarcerated fathers and their children through play. Neil's nominator, and daughter, shared, " If there were a lasting legacy I would ascribe to my Dad, it would be this - a dedication to not only holding play as a sacred right of childhood, but to removing barriers to play so that every child can experience its benefits."

---
Eric Haapapuro
Middle School Science Teacher, Katherine Johnson Middle School | Fairfax, VA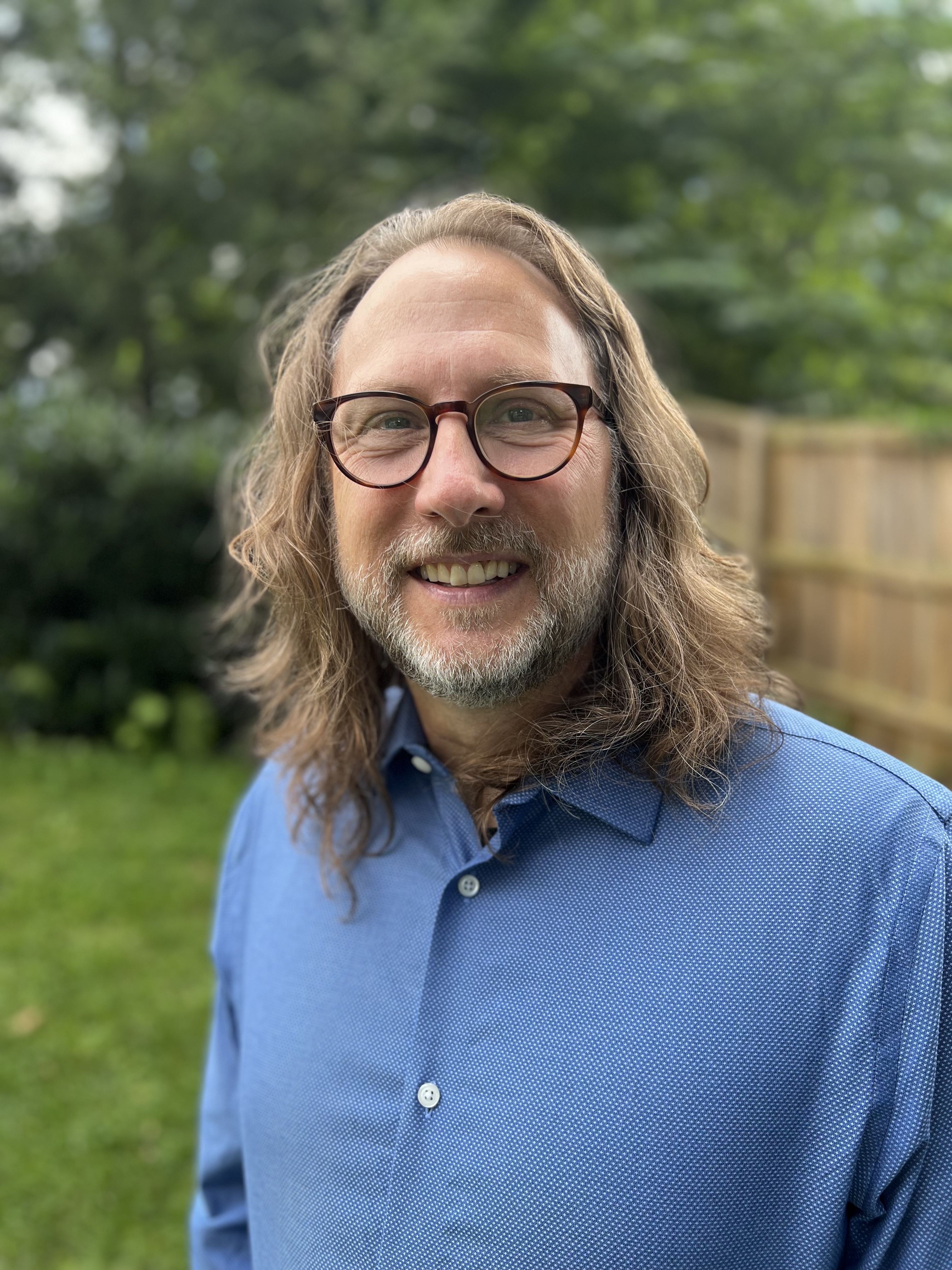 Eric Haapapuro is a middle school science teacher in Fairfax County Public Schools who brings an extensive background in public service to his classroom. Eric is a tactical certified EMT, a former police officer, and a pilot, and he recently retired from 23 years of federal service with the U.S. Park Police. Early in his career he graduated from the U.S. Park Police Academy and worked in Washington, D.C. for many years. He was directly across from the Pentagon on September 11, 2001 and was responsible for keeping citizens in the area safe and calm. He moved into the Aviation unit of the U.S. Park Police and became a Rescue Technician and Paramedic, providing life-saving medical treatment to trauma patients and rescuing injured hikers by helicopter in national parks. Before his retirement from service, he earned his teaching certificate to become a middle school teacher. He started in the classroom on a Monday after his Friday retirement, and now teaches science at Katherine Johnson Middle School in Fairfax, VA. Eric taught himself Spanish to be able to communicate with all students, and keeps healthy snacks in his classroom so that students facing food insecurities can easily stop in to grab a snack.
---
Rebecca Hutzell
Elementary Learning Support Teacher, Shanksville-Stony Creek Elementary School | Shanksville, PA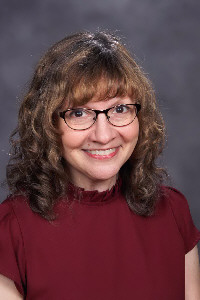 Rebecca Hutzell has served as an elementary learning support teacher at Stanksville-Stonycreek Elementary School in Shanksville, PA for 31 years. Rebecca is an exceptional educator who supports students of varying learning needs; her classroom environment is described as "magic" by colleagues. In the words of her nominator, "Her students know that her classroom is a safe place where they feel successful. She is always encouraging her students to be good and kind human beings. All of her students' families have her home phone number, cell phone number, and email address. They know that they can contact her at any time with questions and concerns. During a normal school day, her classroom organization is amazing, but what was more amazing was how well she taught her students remotely during the pandemic. That was a hard time for all students, but it was exceptionally hard for her students and families. She never stopped encouraging not only her students, but the families who were also struggling with this new way of educating children."


---

Cornell Jones
Director of Street Outreach, City of Pittsburgh, and CEO of Operation Amani | Pittsburgh, PA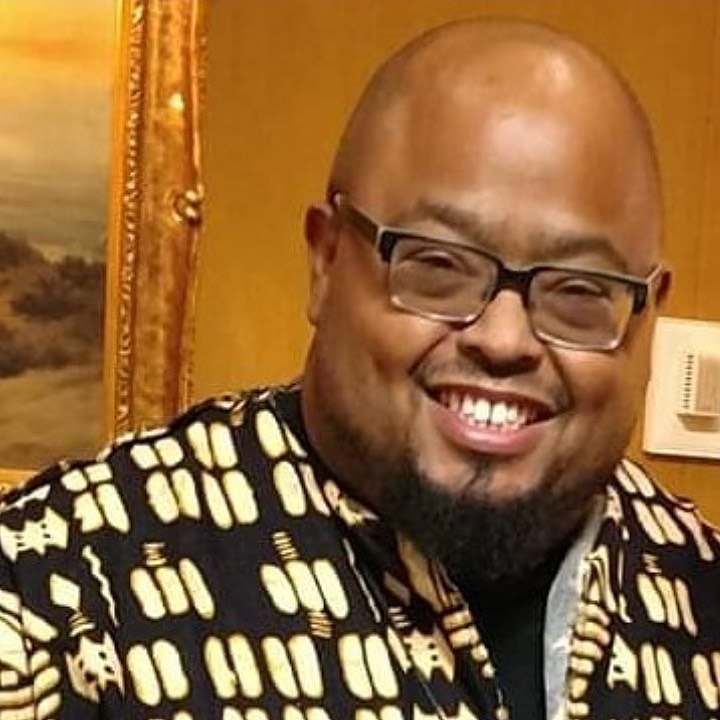 Cornell Jones wears many hats, including serving as the Director of Street Outreach for the City of Pittsburgh. Cornell works to build safer neighborhoods by interrupting and preventing teen violence, and helps young people leave gangs and avoid the criminal justice system. In the words of his nominator, "The work is important, but the way in which he does it is so beautiful. It's all about making teens feel LOVED. Helping them believe things about themselves that maybe they haven't been taught: that they are seen and are worthy of love and hope. Cornell spreads love and challenges the idea of 'who is your neighbor?' in situations of neighborhood violence. He teaches that your neighbor isn't just the person joining you on crime watch...your neighbor is also the kid with the gun. How can we love and support these kids so that they truly believe there are other options and that they are worthy and capable of following those other paths?"

---

Marla Pettit
Founder & Director, North Pittsburgh Children's House | Gibsonia, PA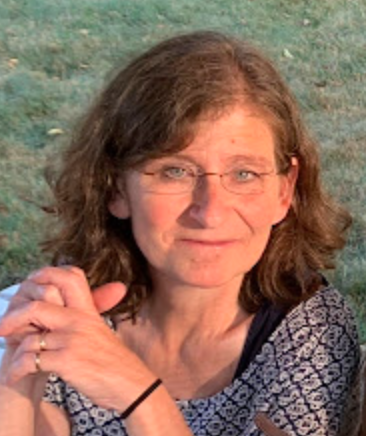 Marla Pettit is an early childhood educator of more than 40 years, and the founder and director of North Pittsburgh Children's House in Gibsonia, PA. The Children's House is a Montessori early childhood program, serving 30 three to six-year old students at a time. In the words of her nominator and son, "What the school 'lacks' in frills it makes up in quality a million times over. Guided by the deep and simple wisdom of my mother, the school recognizes that children flourish in spaces where respect for oneself, others, and the environment is fostered alongside a love for learning, a commitment to independence, and stability and predictability. Any educator knows, if these qualities are to exist in a learning environment, they demand the tireless dedication of a caring adult to cultivate, protect, and promote them. With little recognition or praise along the way, my mother has done so with a quiet strength, love, and dignity."

---

Pat Rumbaugh
Executive Director, Let's Play America | Takoma Park, MD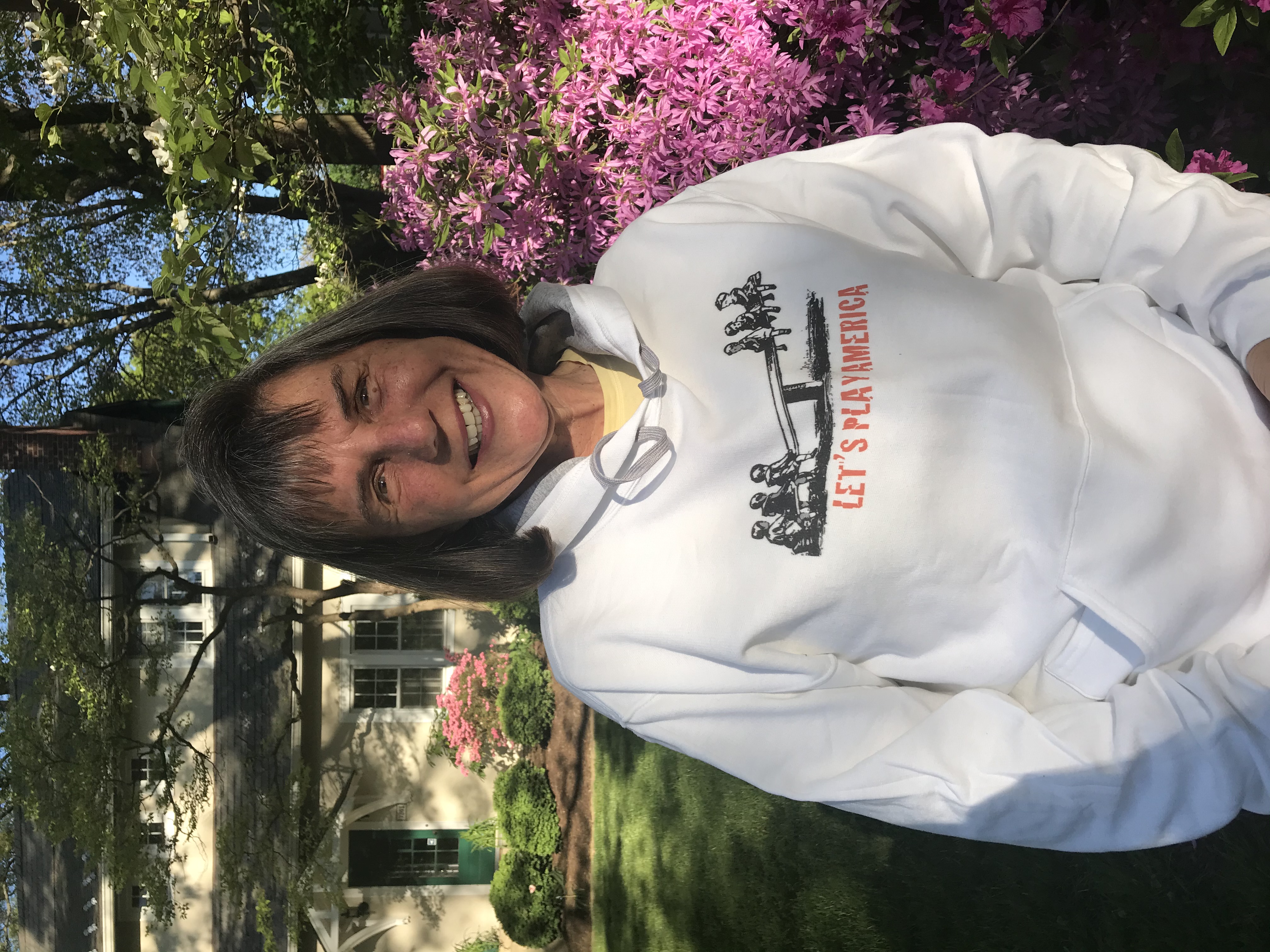 Pat Rumbaugh is co-founder of Let's Play America and is affectionately known by many as The Play Lady. Pat founded the organization TakomaPlays! in Takoma Park, Maryland in March 2009. TakomaPlays! is now part of Let's Play America, a national and growing organization that increases opportunities for all people to enjoy play by partnering with communities, organizations, and individuals to create locally-inspired, playful events. Pat was a physical education teacher and coach at the Washington International School for more than 25 years. In the words of her nominator, "She is unfailingly upbeat and energetic–a real beacon for good. Her kindness and generosity make her accessible to everyone from the youngest to the oldest."

---

Dr. Joseph Sakran
Board Chair, Brady; Director of Emergency General Surgery, Johns Hopkins Medicine | Baltimore, MD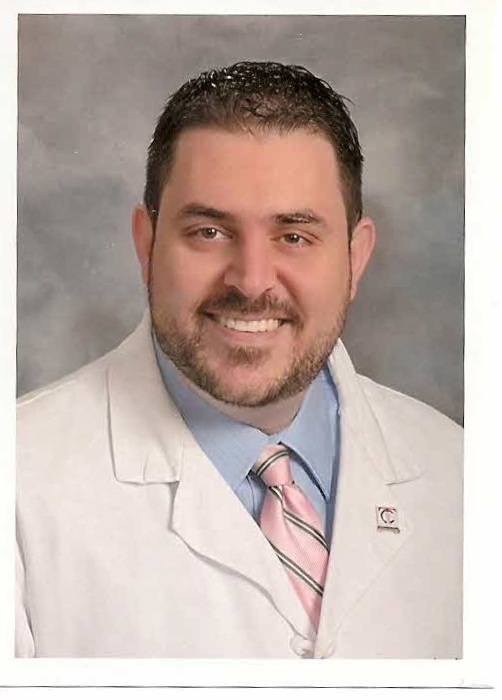 Dr. Joseph Sakran is a trauma surgeon, coalition builder, policy advisor, public health expert, and nationally recognized advocate for gun violence prevention. He is currently Director of Emergency General Surgery at The Johns Hopkins Hospital in Baltimore, MD. A survivor of gun violence himself, Dr. Sakran's interest in medicine and trauma surgery began after a stray bullet nearly killed him during his senior year of high school. He has subsequently dedicated his life to treating the most vulnerable, reducing health disparities among marginalized populations, and advancing public policy that alleviates structural violence in low-income communities. He has been honored for his pioneering research on physicians' role in educating patients on safe gun storage, and has testified multiple times in front of Congress on gun violence prevention. He serves as Chief Medical Officer and Board Chair of Brady, and in 2018 launched This is Our Lane, a community of medical professionals dedicated to reducing firearm injuries and deaths. In the words of his nominator, "Dr. Sakran's commitment to his patients, the gun violence prevention movement, and the public safety of this nation is truly unmatched — and we all will be safer because of his life-saving efforts."

---
John Storey, Jr.
Deputy Fire Chief, North Strabane Fire Department | Washington County, PA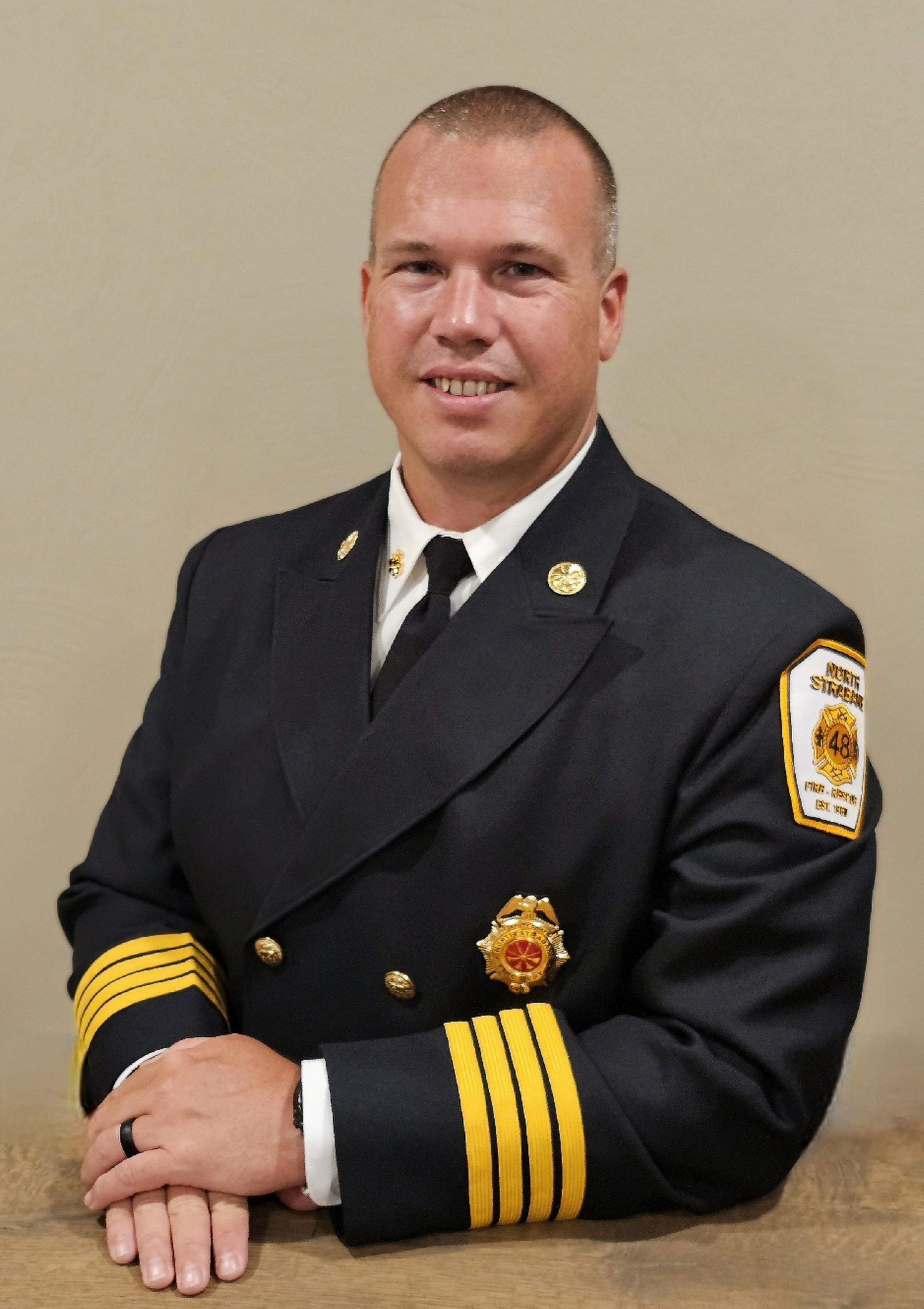 John Storey, Jr. has served as a firefighter for 19 years and is currently the Deputy Fire Chief at the North Strabane Fire Department in Washington County, PA. As a first responder, John always carries stuffed animals in his vehicle to give to children involved in an accident or fire to help them feel less scared in the overwhelming aftermath of the event. He is a calm and dependable presence in emergencies, and follows up with families he serves to check on their recovery and wellbeing. John has organized community Fire Prevention Nights and visits elementary schools and preschools to educate children on fire safety. In the words of his nominator, "he has proven over and over again that helping isn't always the action of being a superhero - but rather it's lending an ear to a coworker, checking in on a sick friend, sending food to an overwhelmed family, and being a trustworthy and dependable person."

---

Lisa Thompson
Special Education Paraprofessional, Bethel Park School District | Bethel Park, PA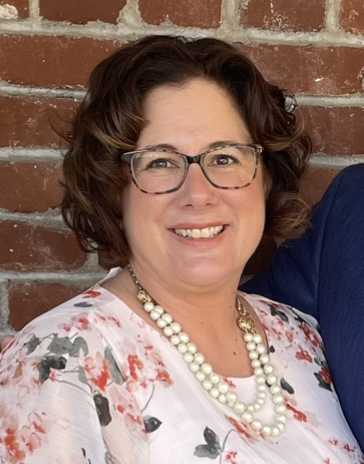 Lisa Thompson is a Paraprofessional at Independence Middle School in Bethel Park, PA. Lisa goes above and beyond in her service to others in her personal and professional life and "always leads with dignity and compassion," as her nominator shared. Lisa supports a student with complex physical needs and communication challenges, and "Mrs. Thompson has made it her mission to try and learn this student's language." She is an advocate for her student's needs and through the demands of her work is tireless in her care and celebratory of breakthrough moments of new learning. Lisa is a mother to five and grandmother to two, and is always generous with her time in supporting youth organizations and neighbors in need.

---

Tercell Wilson
Director of Operations and Kitchen Management, Earthen Vessels Outreach | Pittsburgh, PA
As Director of Operations and Kitchen Management at Earthen Vessels Outreach in Pittsburgh, PA, Tercell Wilson is an integral part of the health and wellbeing of his community. Tercell is the head chef for the organization's community meal program, and oversees the preparation and delivery of hundreds of freshly-prepared meals per day to individuals and sites across the city, including afterschool programs and summer learning opportunities for children. During the COVID-19 pandemic, Tercell organized "Grab & Go Meal Bags," delivering thousands of free meals to children and adults directly to their homes. In the words of his nominator, "Tercell is a head cook, a driver, an out-of-school educator, and always strives to contribute to children and families in his community. His story and service to children represents the philosophy of Fred Rogers."